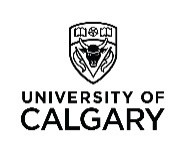 We are looking to fill a Ph.D. position in our interdisciplinary team investigating conformational dynamics in a cardiac ion channel in realistic membrane environment. The ideal candidate would be a talented and highly motivated recent undergraduate student with degree completed in Chemistry (Biochemistry, Physical Chemistry, preferably) or Physics (Chemical or Biophysics, but track in condensed matter is OK too). The minimum GPA equivalent to be considered for this position is >3.2 (>75 %). International applicants are required to provide proof of proficiency in English, if the language of instruction is not English. A TOEFL score of 580 (paper-based test) or 97 (Internet-based test), or an IELTS score of 7.0 or above is required.
The position is computational mainly, but regular interactions with experimental collaborators are a part of training. Prior experience with computational chemistry/structural biology is desired, but not critical. However, critical elements include a vivid interest in protein structure-function relations, the eagerness to learn new techniques, e.g. enhanced conformational sampling, deployment of Machine-Learning techniques for analysis of conformational dynamics and expansion of experimentally-constraint driven sampling. Interest to learn some hands-on experimental techniques (single-molecule biophysical methods (FRET, EPR), cryo-EM and molecular biological techniques) would be an obvious asset. The project is supported with a recent R01 NIH grant and provides a guaranteed funding until 2025. Recent papers from the lab on this topic include publications in Nature Communications (2021), PNAS (2020) and Circulation Research (2020).
The Noskov laboratory provides a stimulating but friendly working environment. The involvement with the AITF-supported Centre for Molecular Simulation provides a framework for interdisciplinary collaboration with outstanding computational biochemists and computational chemists from the Department of Chemistry and the Biochemistry Research Cluster. You can learn more about our team at: https://wpsites.ucalgary.ca/noskovlab/
The University of Calgary is a young and ambitious comprehensive research institution, located in the nation's most enterprising city. The university is making tremendous progress and aims to be recognized as one of Canada's top five research universities, grounded in innovative learning and teaching, and fully integrated with the community it both serves and leads. The student body includes 28,000 undergraduate and 6,800 graduate students enrolled across 100 different undergraduate, graduate or professional degree programs. For more information, visit ucalgary.ca. Calgary is one of the world's cleanest cities and has been named as one of the world's most livable cities. Calgary is less than an hour's drive from the majestic Rocky Mountains and boasts the most extensive urban pathway and bikeway network in North America.  
The anticipated starting date is July or September, 2021. Please send your resume, overview of your scientific interests and career goals as well as contact details of three referees able to provide references by e-mail to: snoskov@ucalgary.ca