The Canadian Polar Data Workshop V (CPDW5) will take place May 27–31, 2024, in Halifax, Nova Scotia at Dalhousie University. CPDW5 is a hybrid event and will welcome in-person and virtual attendance.
We are currently in the planning phase and will provide details as they become available. For urgent questions, please contact us.
Call for Abstracts Now Open
The Canadian Polar Data Workshop V is now open for abstract submissions. Abstracts for both oral presentations and posters will be accepted on a wide variety of data, information, and knowledge related topics:
Knowledge Mobilization and Decision Making
Knowledge Co-Production and Indigenous Data Sovereignty
Data Ethics
FAIR Data
Vocabularies and Semantic Interoperability
Logistical Resource and Information Management
Modelling and Remote Sensing Data
Life Science Data
Data Storytelling
Other topics of interest
While talks or posters on general topics will be considered, priority will be given to abstracts focused on the polar regions and northern Indigenous Knowledge research. Please note that all presenters must be registered CPDW5 participants. Registration will open in January 2024.
Oral Presentations: Oral presentations should be 15–20 minutes in length. Abstracts should be a maximum of 250 words.
Poster Presentations: Posters should be a maximum of 45" x 45" in size. Abstracts should be a maximum of 250 words.
Submission Deadline: January 26, 2024.
Venue
The conference will be held at Dalhousie University in Dalhousie Student Union Room 302, with rooms 303 and 307 available for breakout sessions. Breaks and lunches will be catered.
Address:
Dalhousie Student Union,
6136 University Ave,
Halifax, NS B3H 4R2
View on map
Convener
CPDW5 is proudly convened by the Canadian Consortium for Arctic Data Interoperability (CCADI).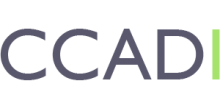 Sponsors
The Planning and Advisory Committees would like to thank the following sponsors of the workshop:
Snowy Owl ($5000)