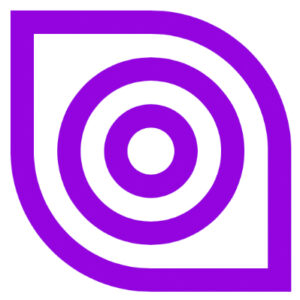 Geovation
Definition – Geovation: Geo (Earth) + vation (abv: Innovation). This term means Geographic Innovation.
Logo – The Geovation logo represents an open eye to see with, while the central circular shape is symbolic of our planet.
Colour – From the India Veda texts (1500-500 BC), the violet colour is indicative of the third-eye Chakra, representing creativity, awareness, insight and the ability to see more than our immediate visual reality.