Updated 2021-09-07
Current class booking schedule :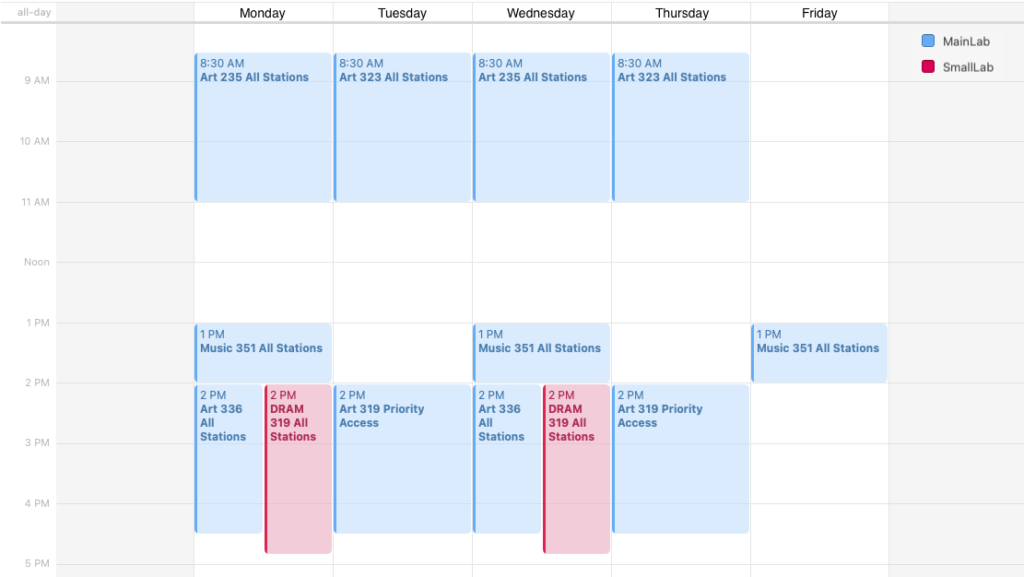 For the Fall Term:
A suitable face covering (mask) is required for in-person classes and to receive services from the Head Technician.
As per updated University policy, if there is more than one person in the Lab, they must either all mask or be socially distanced (we recommend masks).
The Art Building open hours are returning to more normal hours (07:00-22:00), but we are still in transition, so you should only count on the building being open 08:00–17:00 weekdays.
Students and Faculty may request card access to both labs upon completion of a safety orientation. The details are posted in our blog.
Any other questions? Contact us!