Updated 2022-09-06
Lab Software Reinstallation
We have successfully erased all of the computers in the Main Lab, upgrading them to the latest operating system and apps. Let us know if anything is not working as it should be.
Fall Schedule
Here is the general class booking scheduled for the Fall Term: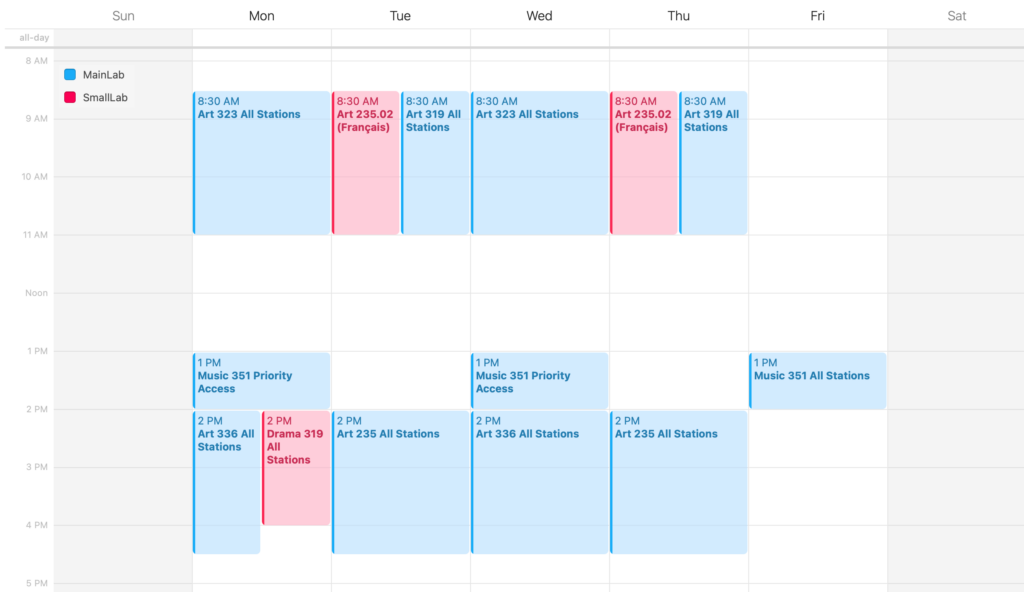 The schedule may vary at times. See the Lab Bookings section of the Lab Access page for more information on how to access the calendar for specific dates. You can also check the door of each lab for this week's schedule.
Health and Safety
Any other questions? Contact us!